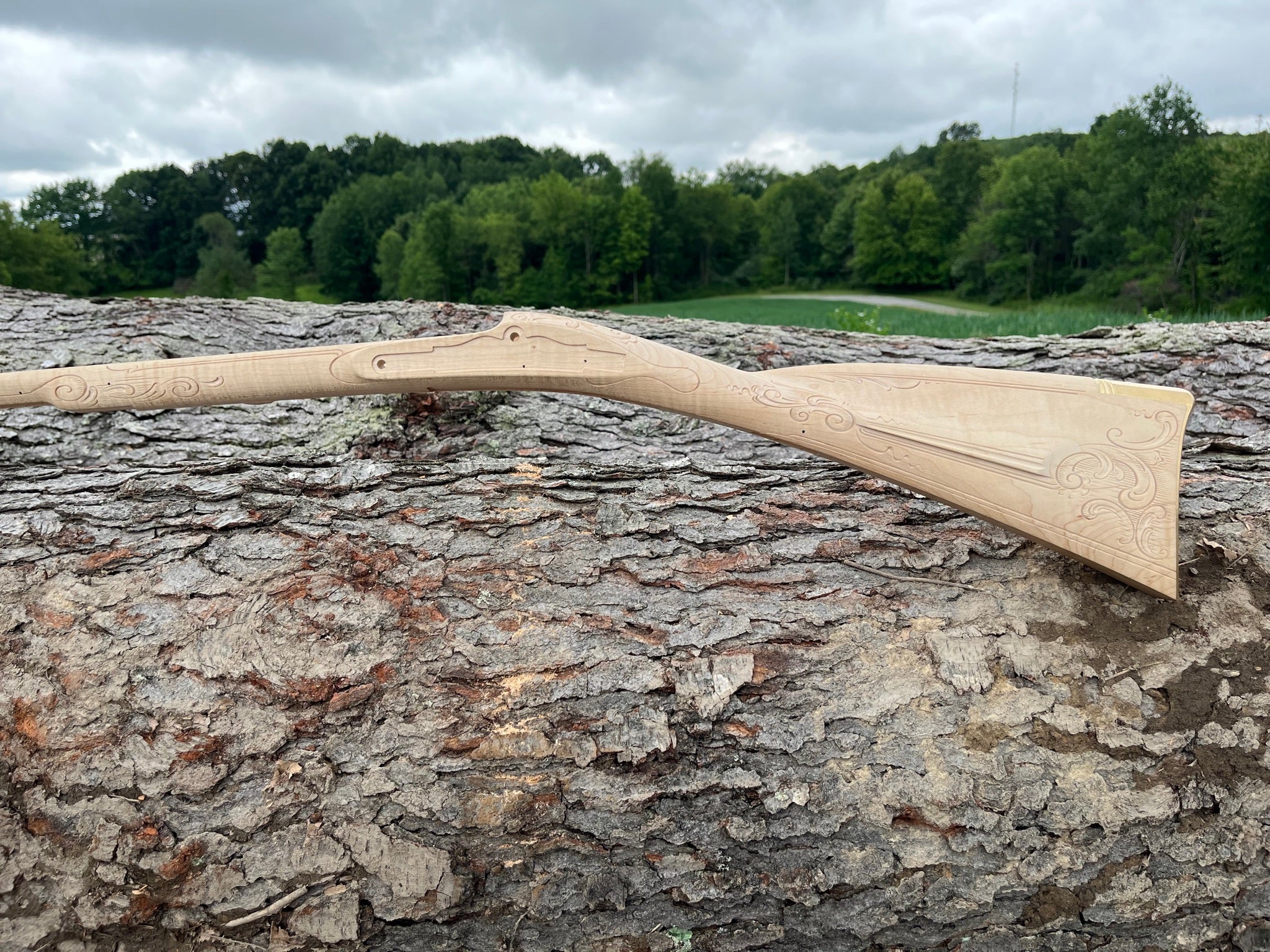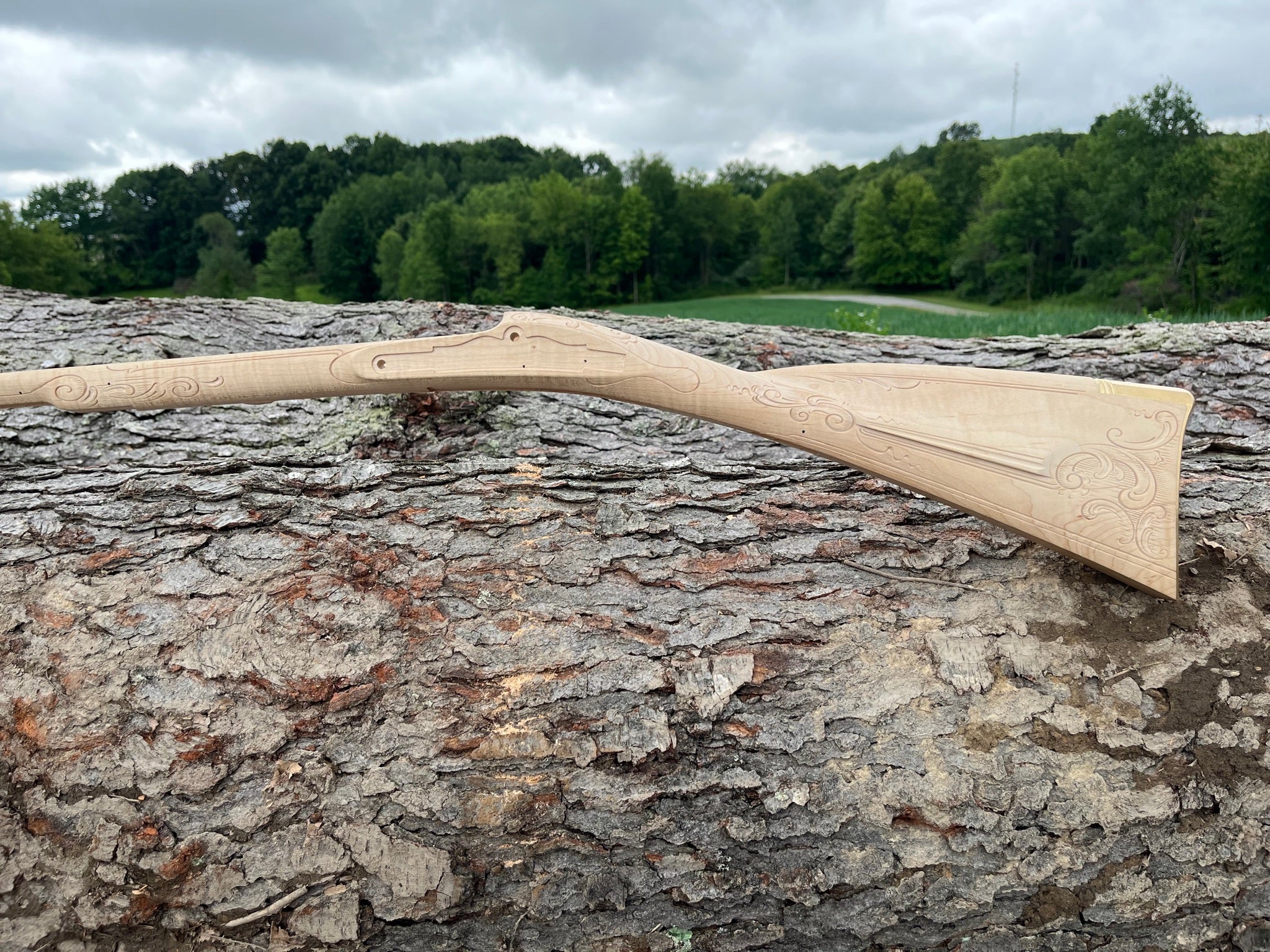 Using CNC technology to bring history to life.
The Best Flintlock Muzzleloader Kits
Instead of stocks being produced on traditional pantograph type duplicating machines, we are using CNC technology which is unmatched for precision.  Jim make most components of the kits in our Ohio workshop.
We have been working for the last two years to get our inventory built up in order to reduce wait times. Many kits will be shipped within 1-2 weeks. You won't find these wait times anywhere else.
From the mind of Gunsmith/Engineer Jim Kibler
Kits Engineered to Work
These kits are a dream for experienced gun builders to be able to put together a kit where everything just works.  It's also an invitation to new gun builders to build confidence with a project that will let them get their hands dirty without the headache that can accompany a new venture.
Muzzleloader Wood and Metal Finishing Supplies