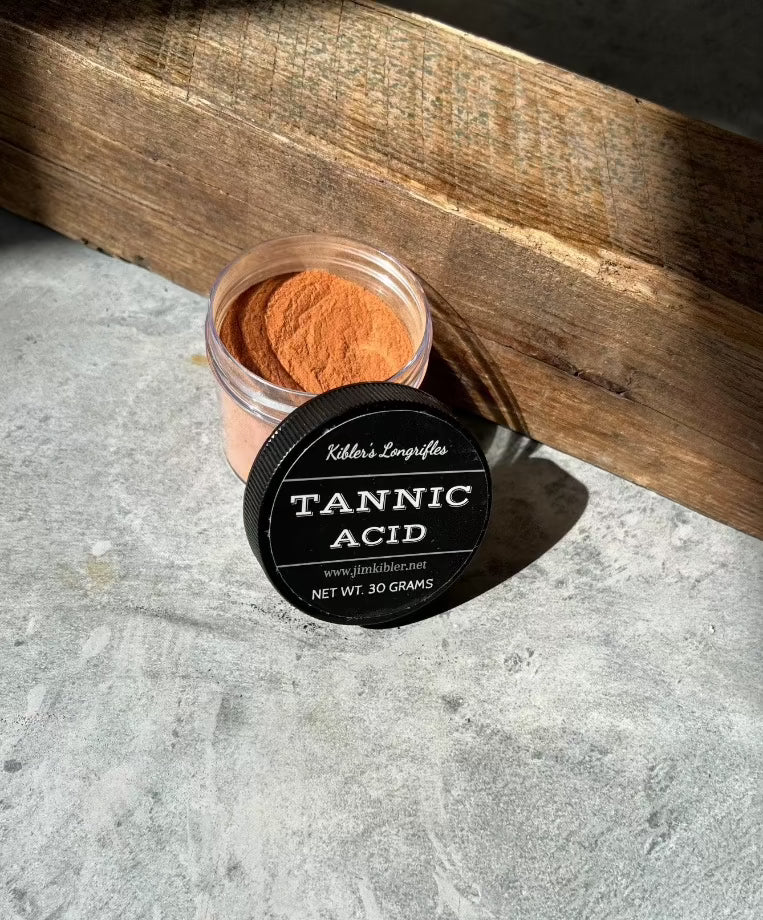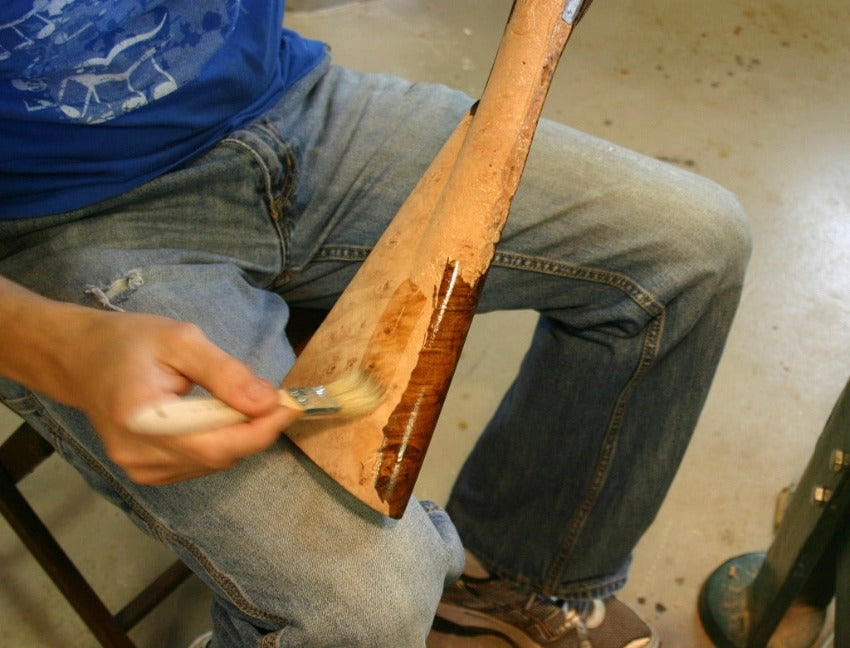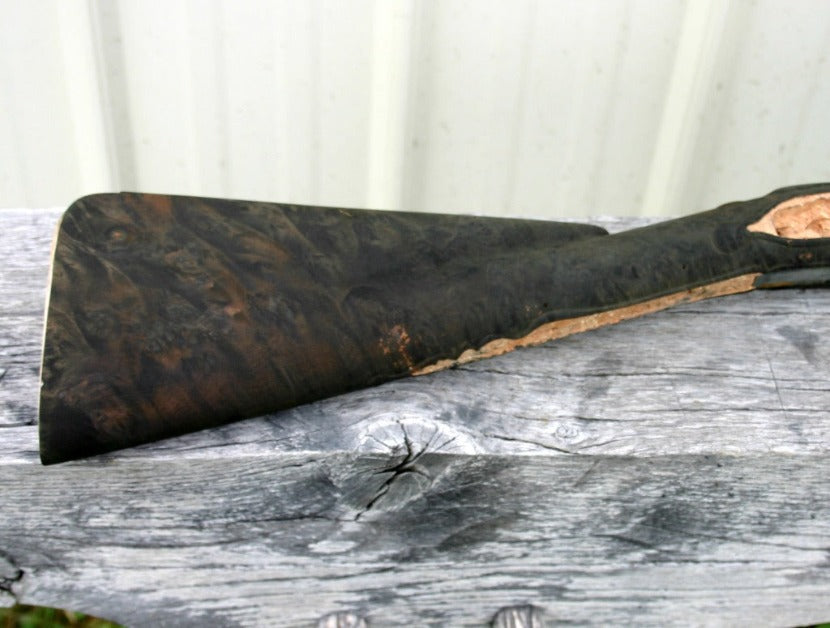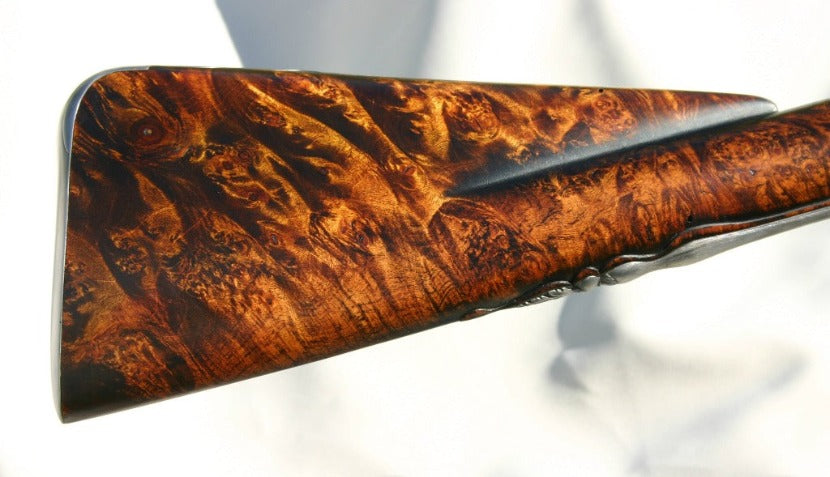 Tannic acid is used in conjunction with ferric or iron nitrate (also available from Kibler's Longrifles) in the staining process to accentuate maple figure. A solution of tannic acid (1 Tbs dissolved in 1 pint of water) is prepared and applied to the bare stock.  After this dries, the iron nitrate is applied.  A reaction between the iron nitrate and tannic acid occurs forming an iron tannate compound which is very dark in color.  Once it air dries, the surface should be heated with a heat gun. After this step, the entire stock is quite dark. 
Next comes abrading the stock to work the stain off the long grain wood to bring out the figure.  This process relies in the varying grain direction of figured wood. The stain can be fairly easily removed from the long grain regions, but is quite permanent in the end grain areas since the stain is absorbed pretty deeply.  
A combination of fine sand paper and woven abrasive Scotch-Brite pads work well.  It is also helpful to use oil or finish during this process, to keep the abrasives from becoming plugged and to evaluate the progress.
After the stock was worked back sufficiently, apply finish.
The photos shown are real results attained following these instructions. This shows burl maple, but this method will also work well on other highly figured maple.
---
Great product
Worked great on my southern mountain rifle.
1st class
Great service , fair prices, and high quality products.
Tannic Acid
Works Great with Iron Nitrate
Tannic acid powder
This product works as described
Shipping
Liquid Shipping
Liquids will not ship in the kit box. There are different regulations that apply to the chemicals that we sell and they will need to ship ground, when the kits will ship USPS Priority Mail. Plus, it would really stink if a liquid were to leak on your beautiful new kit!
Order tracking
You will receive tracking information when your item ships. For kits, you will be contacted before shipment and after shipment so there is no need to worry about a kit box shipping when you are out of town. All other packages will ship when available and you will be emailed a tracking link.
Get in touch
If you have questions, feel free to email us at info@kiblerslongrifles.com or give us a call at 330-551-5844. Even if you have to leave a message, we promise to get back with you right away. Bree can answer most questions and she will be sure to ask Jim when needed.