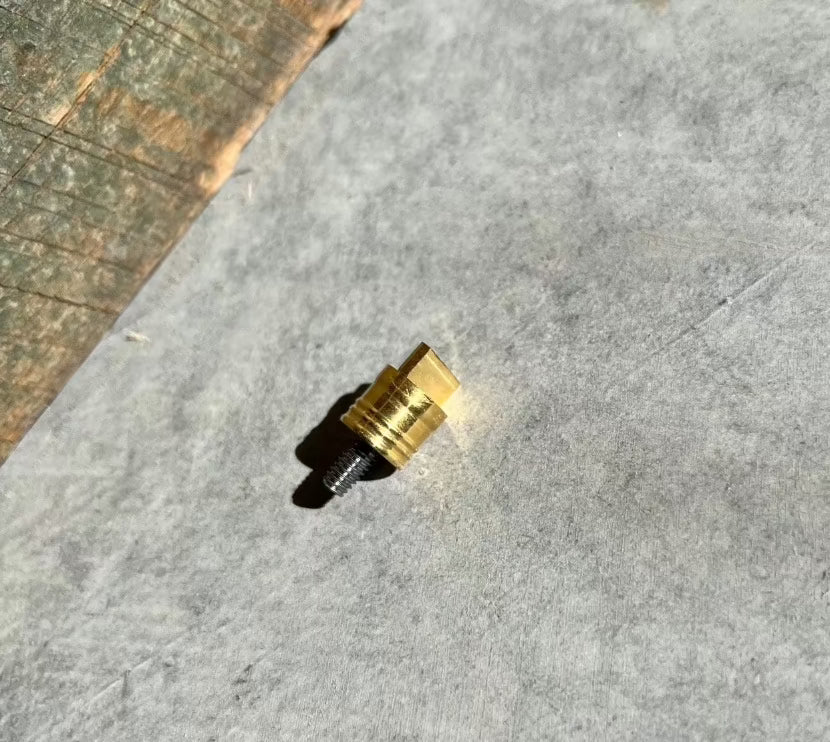 Fouling Scraper, brass, 8-32 steel threads, made in the USA
Fouling Scraper, various calibers, brass, 8-32 steel threads, made in the USA
Fouling Scrapers with 8-32 threads for standard rods. Brass with flat face to scrape plug. Or they can be easily shaped to fit breech cavity.
Comes in .32, .36, .40, .45, .50, .54 and .58 calibers
---
Fouling Scraper, brass, 8-32 steel threads, made in the USA
Another winner from Kibler
I can always trust Kibler to have the best quality parts at reasonable prices.
Good product
I had an old one used so much it was wore out everything I've received from you it's been Top Chef and my Woods Runner is attack driver I am waiting on a Fowler if you're going to put one out or Colonial 58 Cal smoothbore haven't decided which one yet I've built six from scratch and by far these are the best ones I have found only drawback is there's not much work left on them but they do fit
Fouling Scraper, brass, 8-32 steel threads, made in the USA
Shipping
Liquid Shipping
Liquids will not ship in the kit box. There are different regulations that apply to the chemicals that we sell and they will need to ship ground, when the kits will ship USPS Priority Mail. Plus, it would really stink if a liquid were to leak on your beautiful new kit!
Order tracking
You will receive tracking information when your item ships. For kits, you will be contacted before shipment and after shipment so there is no need to worry about a kit box shipping when you are out of town. All other packages will ship when available and you will be emailed a tracking link.
Get in touch
If you have questions, feel free to email us at info@kiblerslongrifles.com or give us a call at 330-551-5844. Even if you have to leave a message, we promise to get back with you right away. Bree can answer most questions and she will be sure to ask Jim when needed.