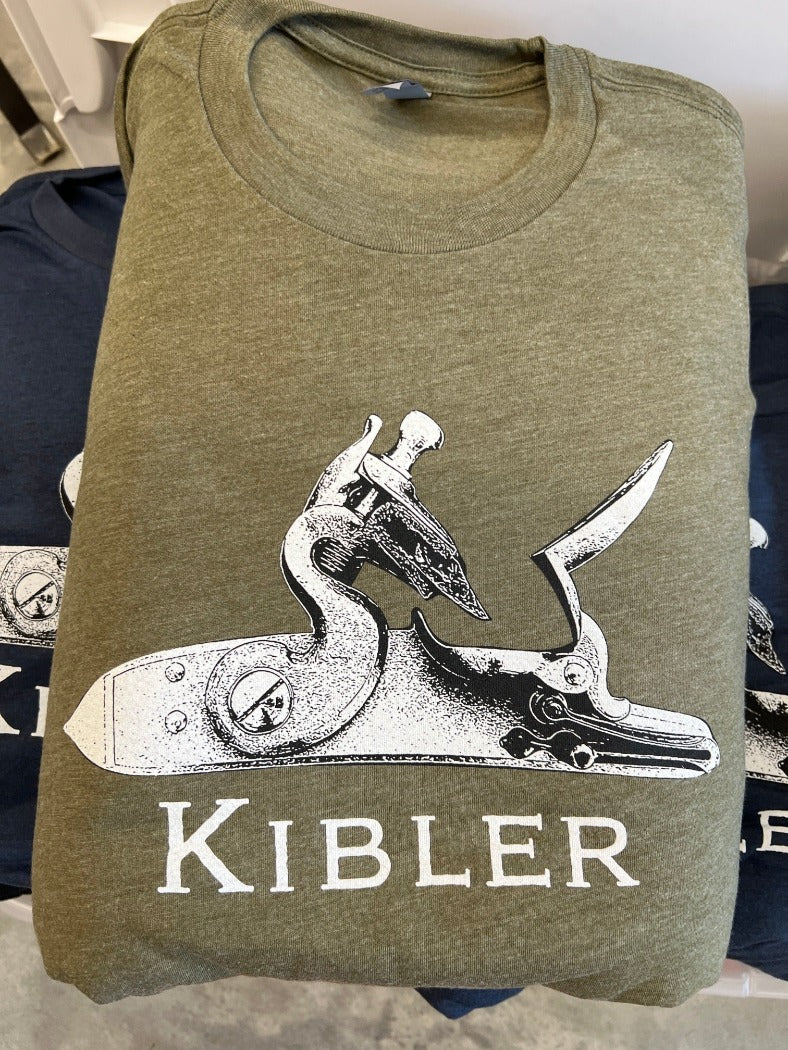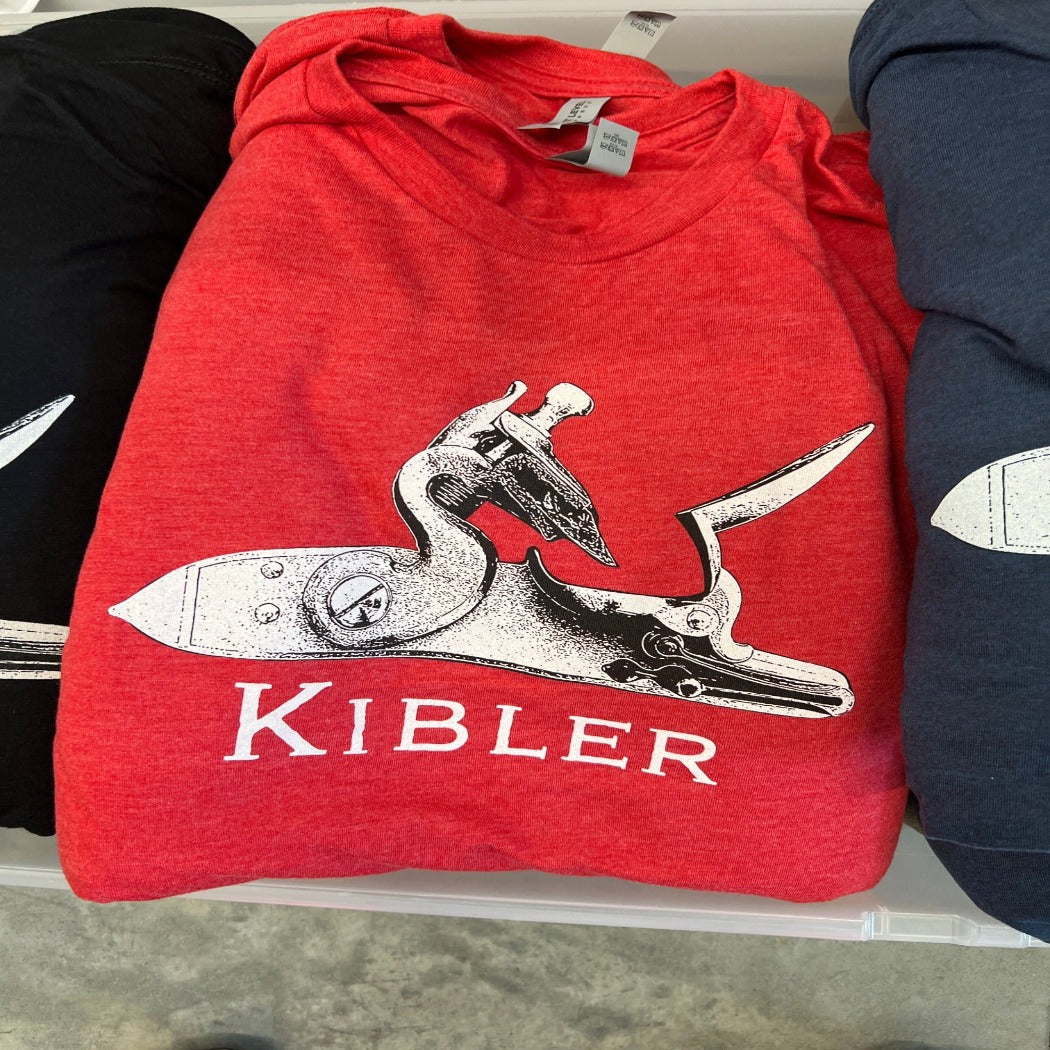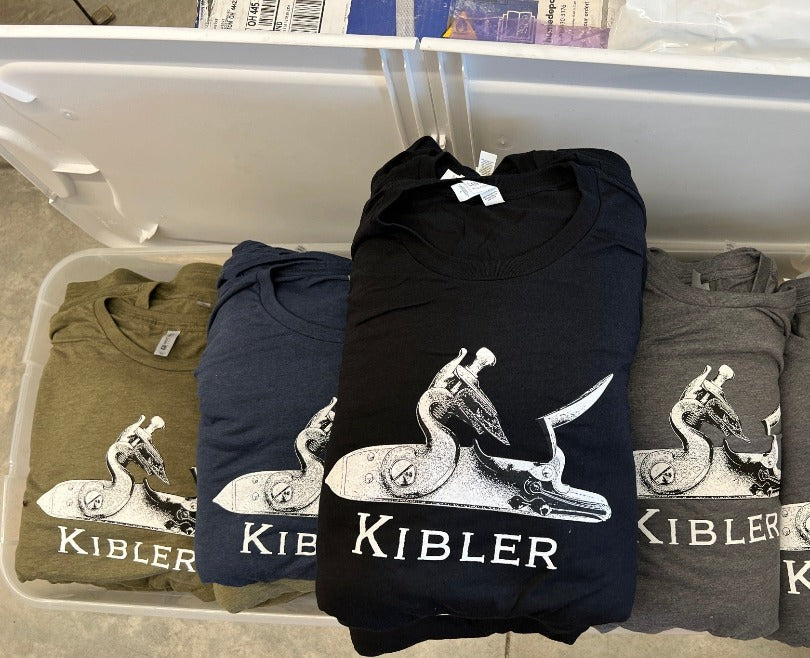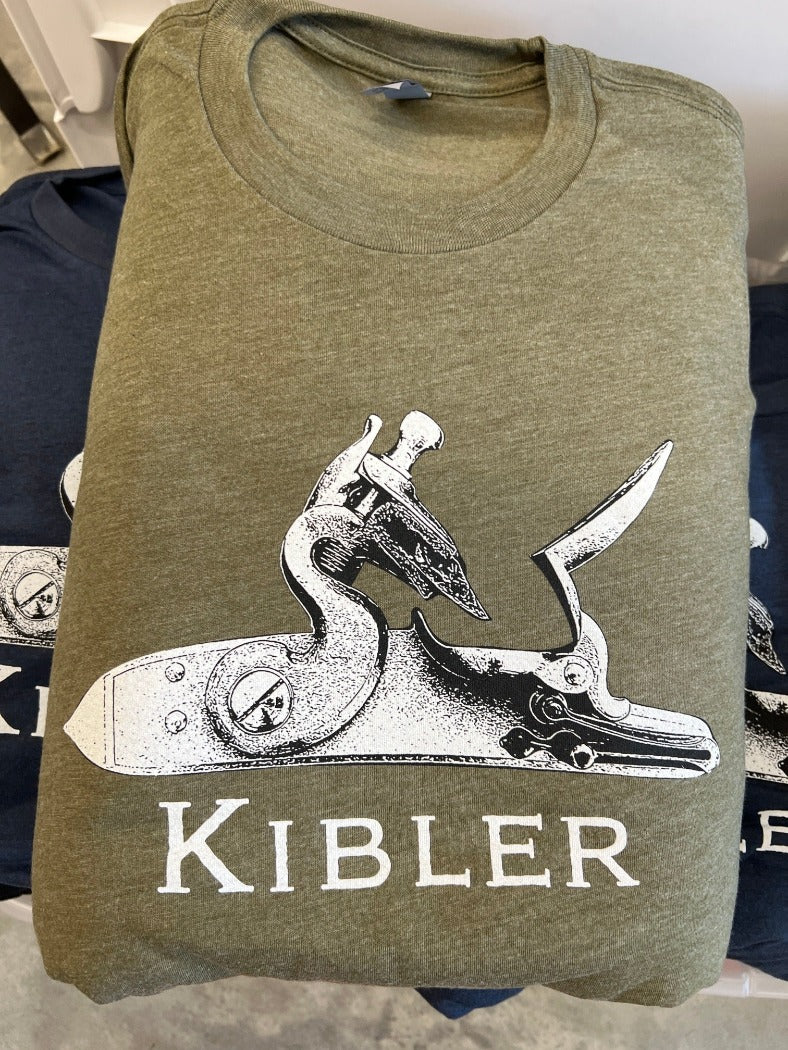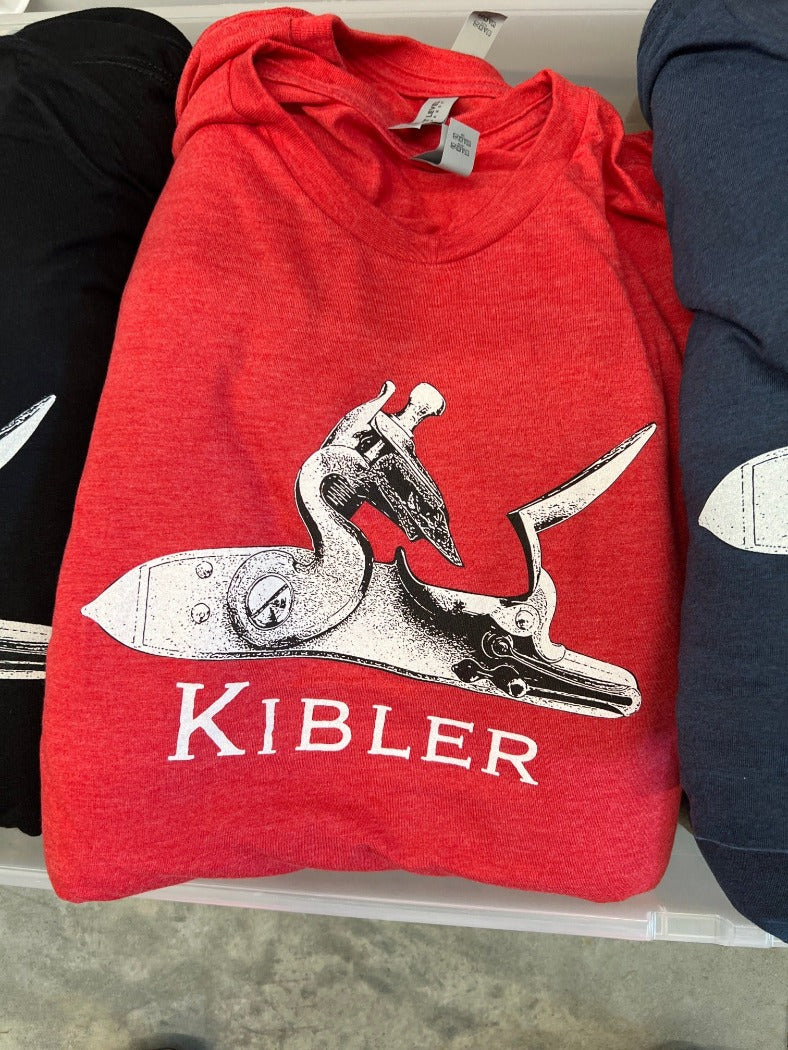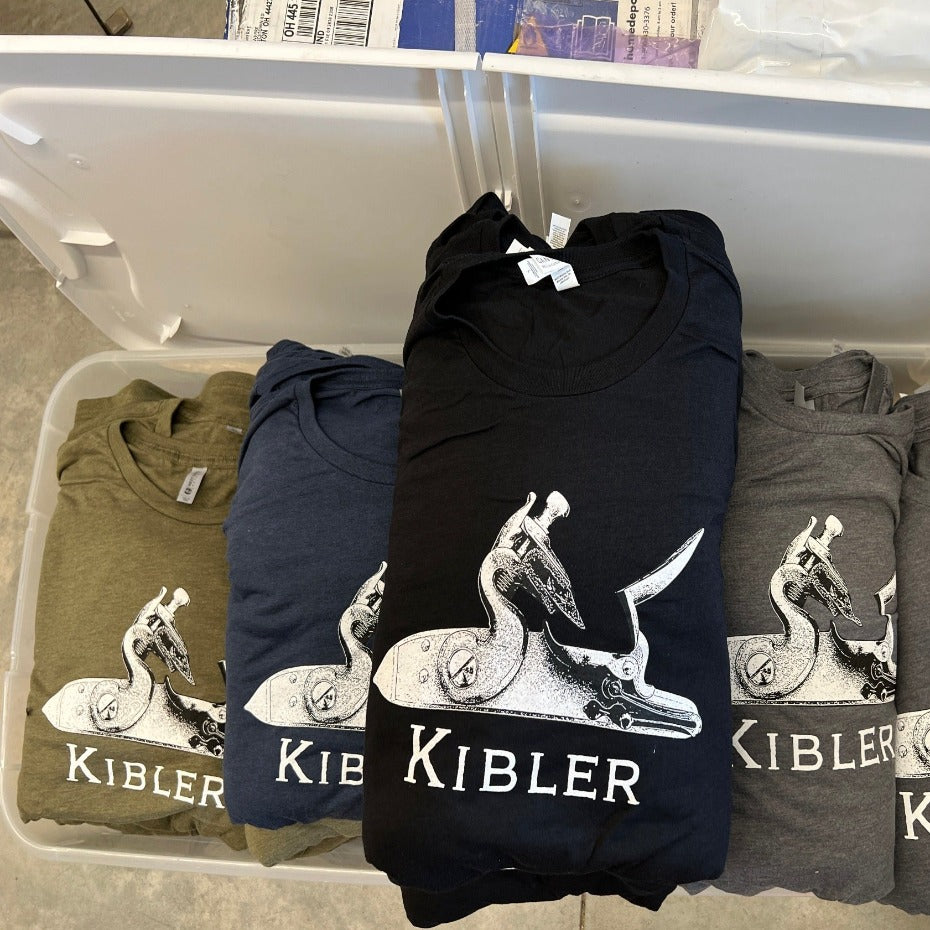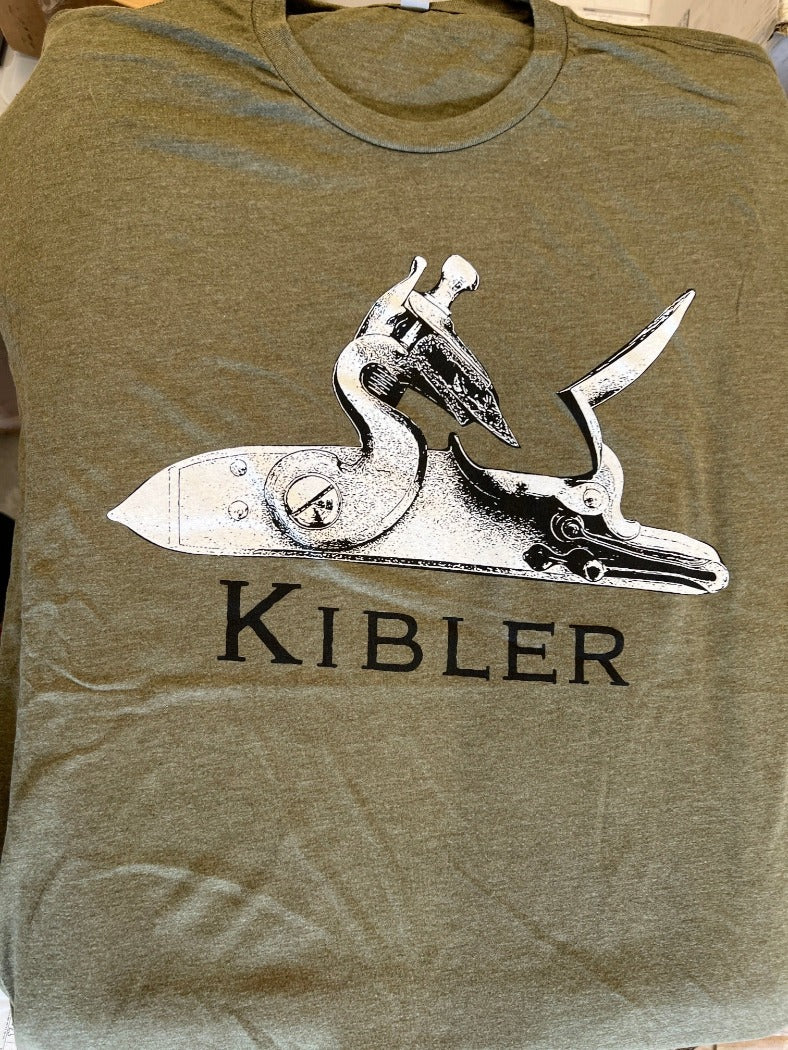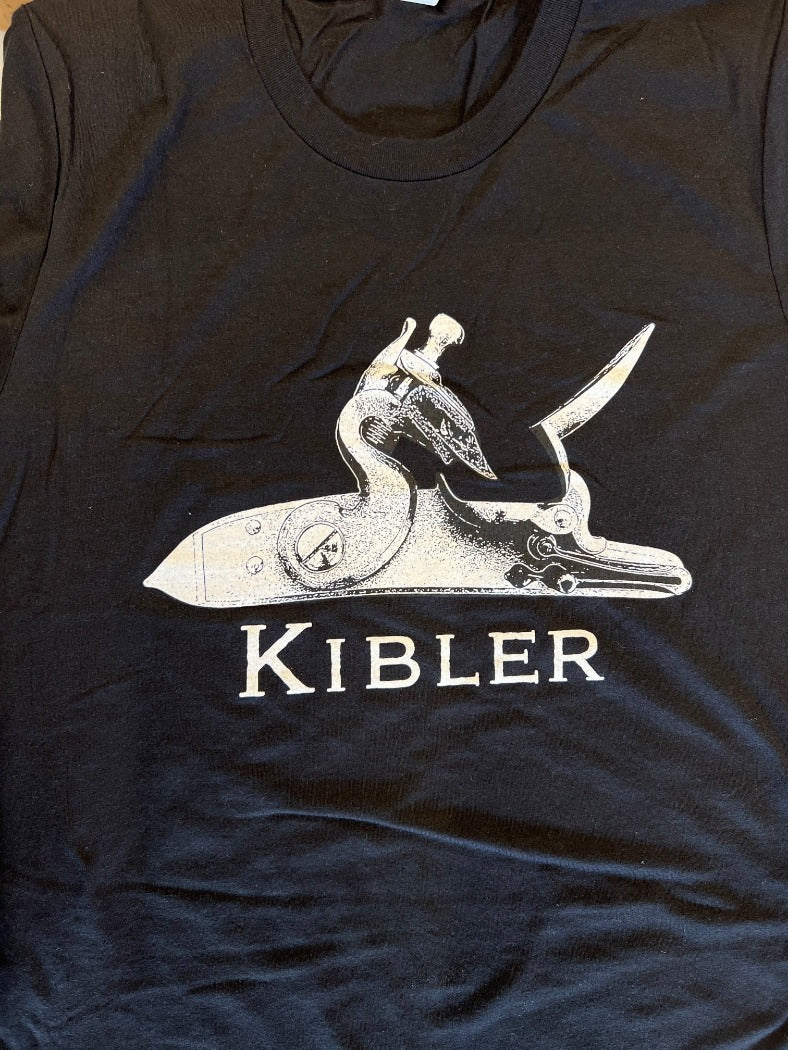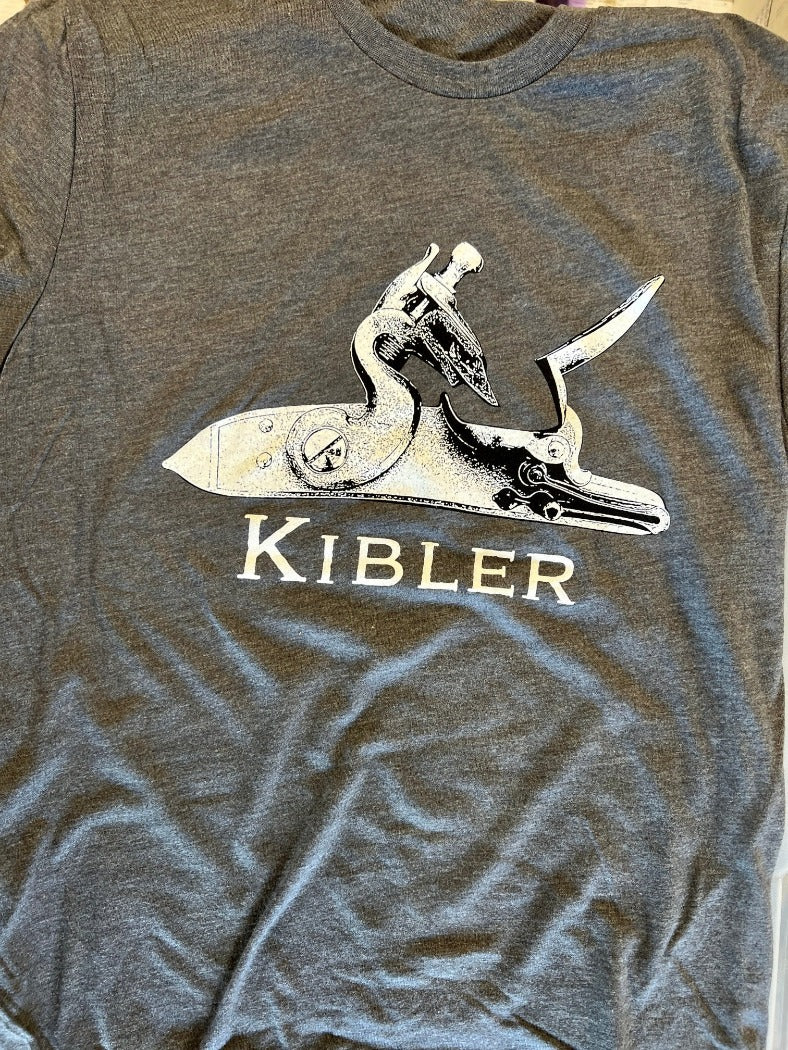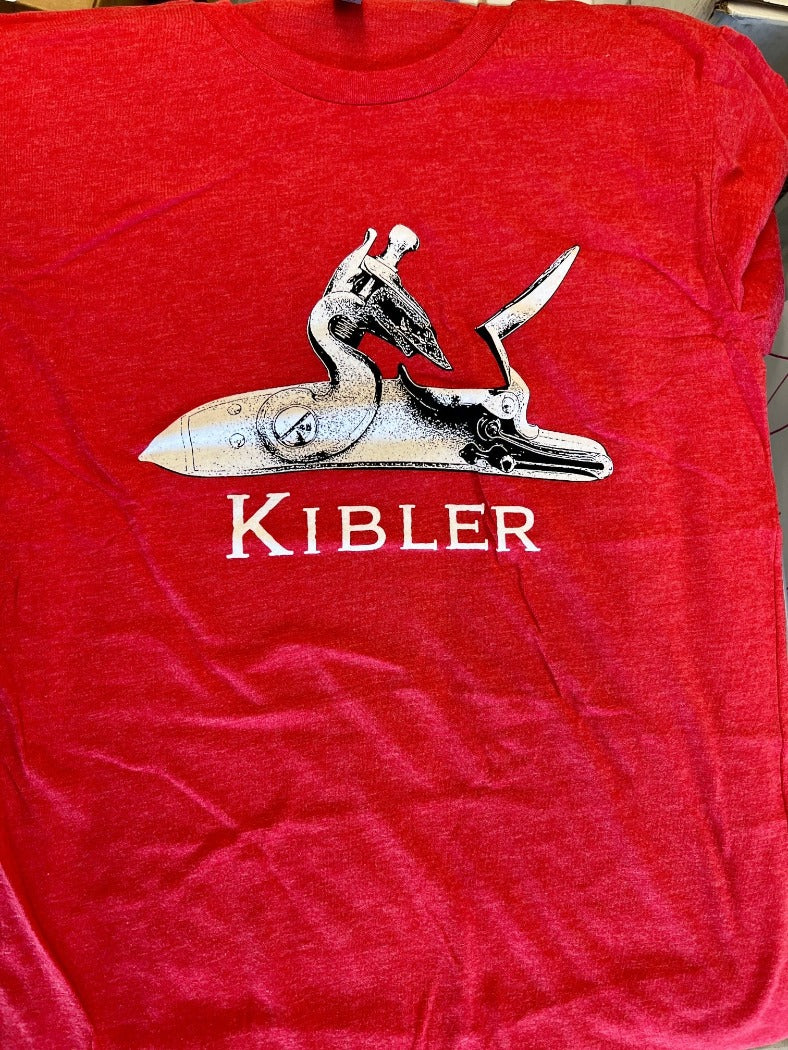 Kibler Lock Short Sleeve T-Shirt
Super soft triblend
Featuring the Kibler Late Ketland Lock and "Kibler" in the style of an engraved signature on one of Jim's high end guns.
2XL and 3XL have black "Kibler" on all colors except black 
---
Kibler Lock Short Sleeve T-Shirt
Nice TShirt
Pleased with the shirt. Wish they came in 4XL.
Great looking shirt! fits well.
Wearing with pride
Great tee shirt and quality is also great maybe I'll think about getting another one!
Shipping
Liquid Shipping
Liquids will not ship in the kit box. There are different regulations that apply to the chemicals that we sell and they will need to ship ground, when the kits will ship USPS Priority Mail. Plus, it would really stink if a liquid were to leak on your beautiful new kit!
Order tracking
You will receive tracking information when your item ships. For kits, you will be contacted before shipment and after shipment so there is no need to worry about a kit box shipping when you are out of town. All other packages will ship when available and you will be emailed a tracking link.
Get in touch
If you have questions, feel free to email us at info@kiblerslongrifles.com or give us a call at 330-551-5844. Even if you have to leave a message, we promise to get back with you right away. Bree can answer most questions and she will be sure to ask Jim when needed.