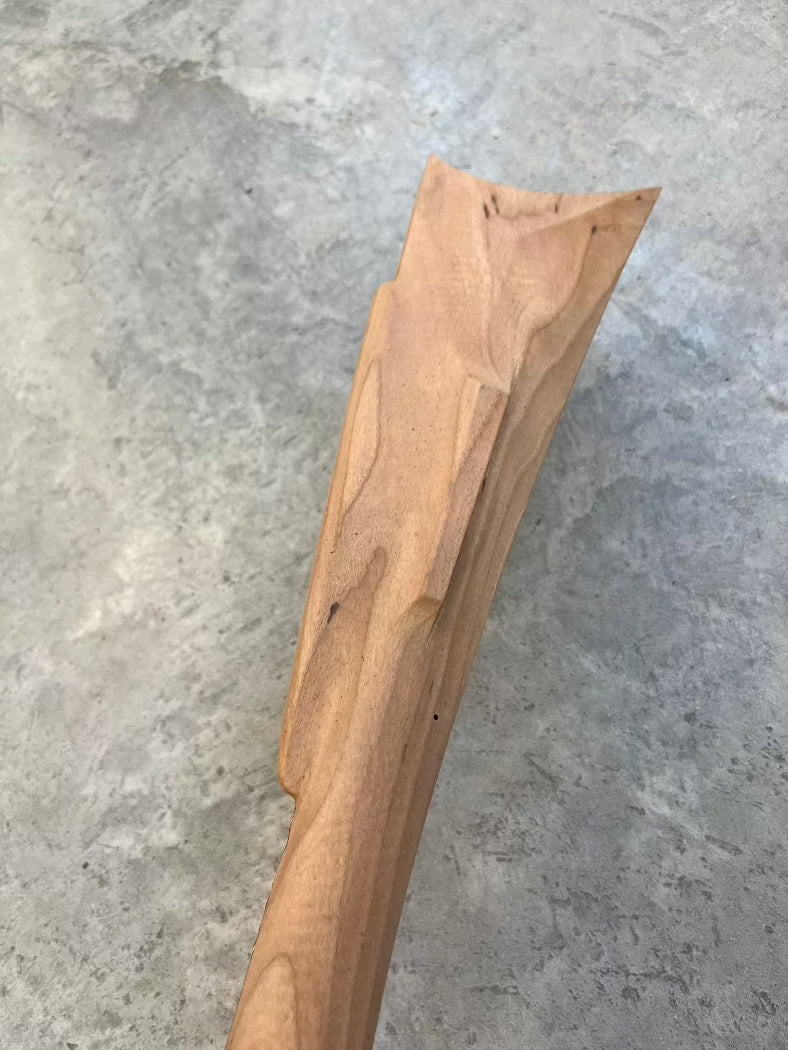 Quaker Practice Carving Stock
Quaker Stock - Woodsrunner, Colonial, or Southern Mountain Rifle
These stocks would be great for carving practice, and any thing else you would like to try your hand at!
These can be any grade of maple, cherry, or walnut. It depends what we have on hand.
If you have a preference, please let us know in the "add note" section at checkout and we will let you know if we have one for you!
---
Quaker Practice Carving Stock
Really useful
Good tool for trying out your finish ideas and carving skills
Carving practice stock
Just what I needed to get some carving practice
Quaker stock
I bought the stock to practice finishing and carving on. I am currently carving on a piece of finely figured 1x4 maple first.
Carving practice
Excellent learning tool to develop carving skills before tackling a full high quality rifle stock.
Shipping
Liquid Shipping
Liquids will not ship in the kit box. There are different regulations that apply to the chemicals that we sell and they will need to ship ground, when the kits will ship USPS Priority Mail. Plus, it would really stink if a liquid were to leak on your beautiful new kit!
Order tracking
You will receive tracking information when your item ships. For kits, you will be contacted before shipment and after shipment so there is no need to worry about a kit box shipping when you are out of town. All other packages will ship when available and you will be emailed a tracking link.
Get in touch
If you have questions, feel free to email us at info@kiblerslongrifles.com or give us a call at 330-551-5844. Even if you have to leave a message, we promise to get back with you right away. Bree can answer most questions and she will be sure to ask Jim when needed.