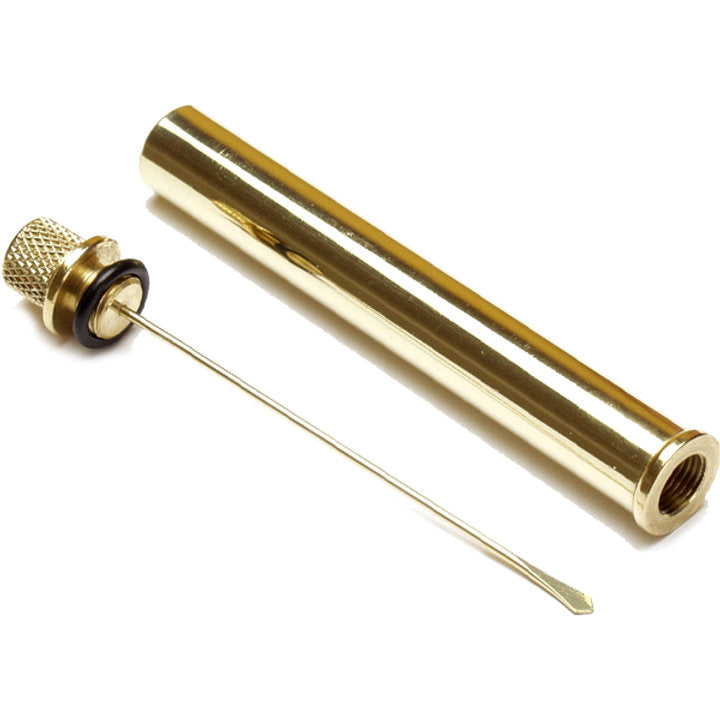 Gives one drop just where wanted. Absolutely tight and will not leak. Can be carried in pocket or case without soiling other articles. Constructed of solid brass, measuring 3-1/2" long. Very lightweight. Ideal for hunting pouch, shooting box, car, camper, fishing reel or just around the house.
---
Oiler
Simple set up, and timeless function. Puts the oil right where you want it. Great product 👌
Oiler
Great product comparable to the competition
Oiler
Does exactly what I wanted it to do. It keeps the oil where it's supposed to be and not all over my pouch.
Shipping
Liquid Shipping
Liquids will not ship in the kit box. There are different regulations that apply to the chemicals that we sell and they will need to ship ground, when the kits will ship USPS Priority Mail. Plus, it would really stink if a liquid were to leak on your beautiful new kit!
Order tracking
You will receive tracking information when your item ships. For kits, you will be contacted before shipment and after shipment so there is no need to worry about a kit box shipping when you are out of town. All other packages will ship when available and you will be emailed a tracking link.
Get in touch
If you have questions, feel free to email us at info@kiblerslongrifles.com or give us a call at 330-551-5844. Even if you have to leave a message, we promise to get back with you right away. Bree can answer most questions and she will be sure to ask Jim when needed.