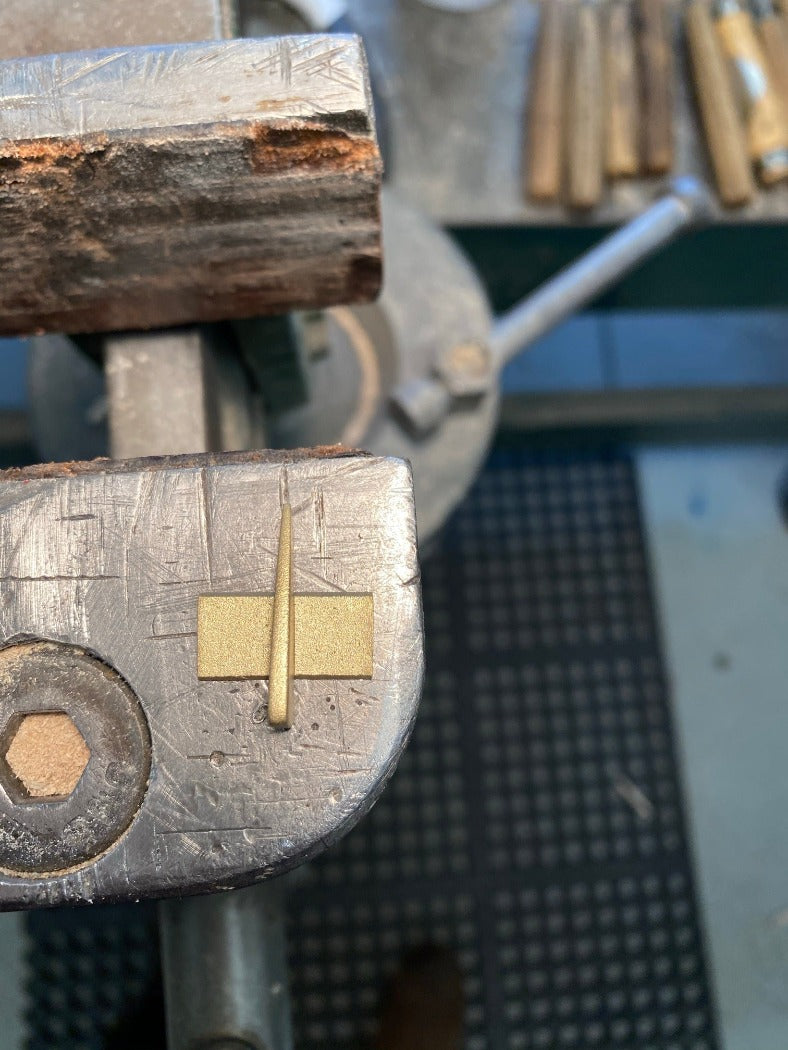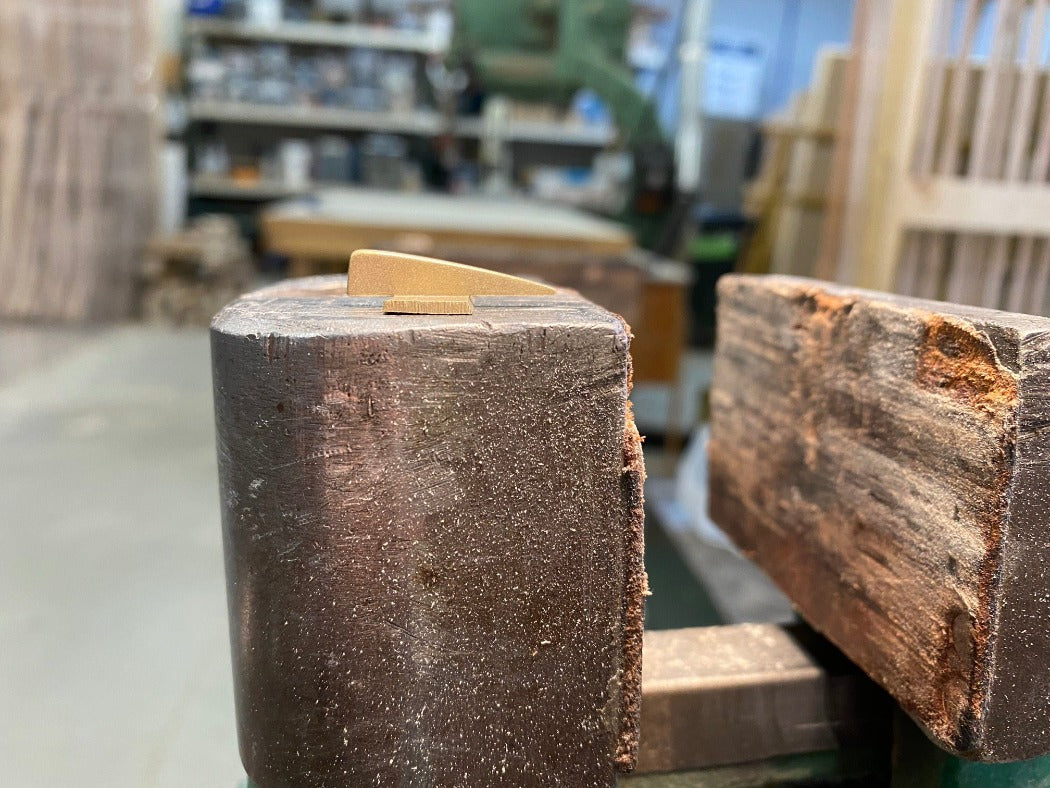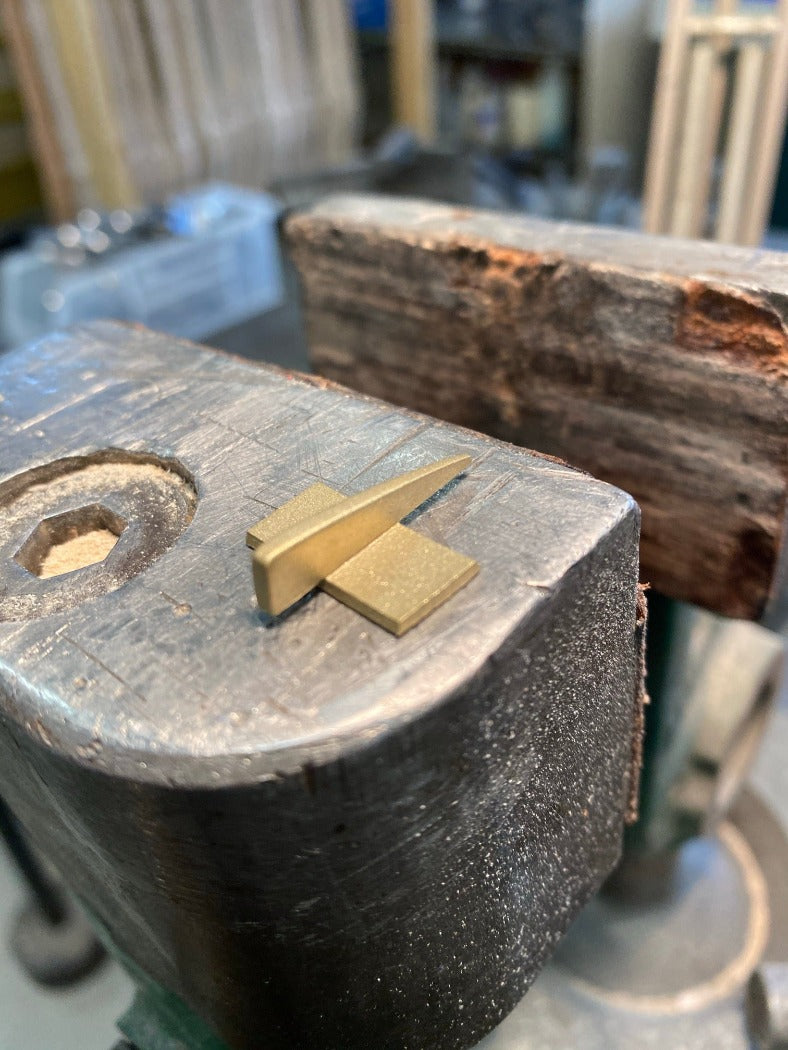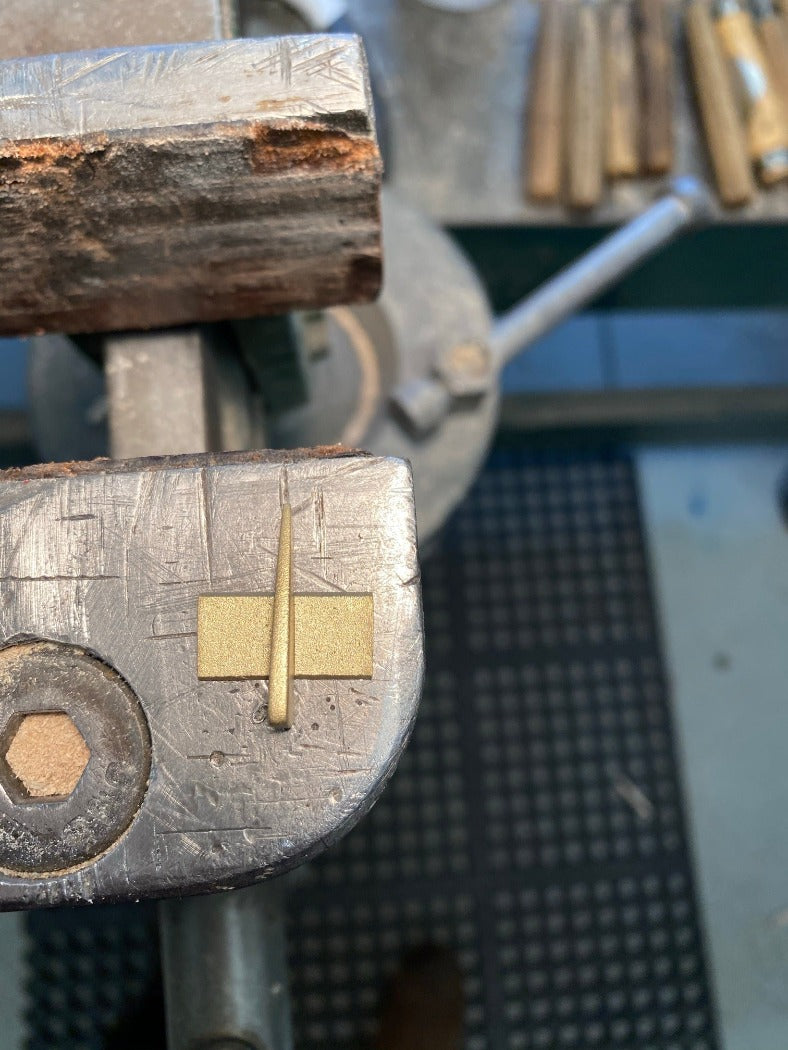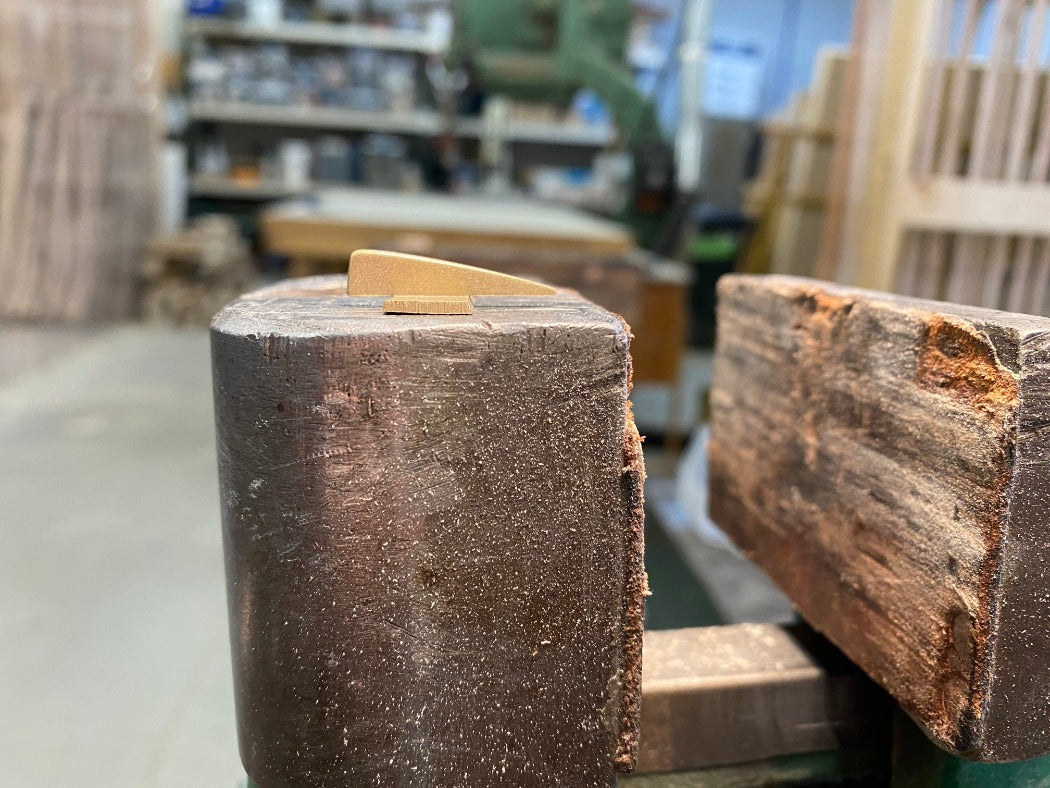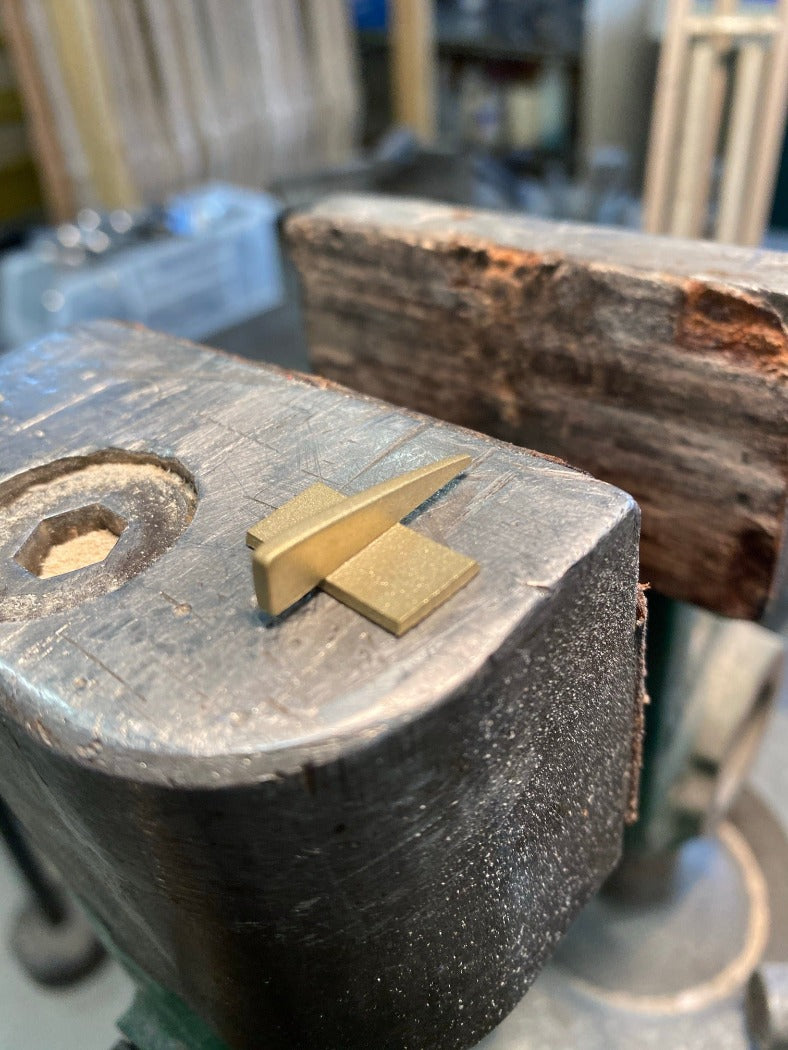 Colonial/Woodsrunner Kit Brass Front Sight, Wax Cast
A very nice sight for muzzleloaders
dovetail base measures 1/16" by 3/8" by 3/4"
blade length is about 1"
blade height is .210
blade width is .085
---
Colonial/Woodsrunner Kit Brass Front Sight, Wax Cast
sight
Excellent quality. Jim's products are top of the line all the way through!
Very good front sight.
The blade is very slim and complements most rear sights. Other front sights are so wide they cover up the rear sight aperture. This one leaves room for daylight on either side of the blade.
Good as it gets
Compared to other suppliers sights, this one had the taper from the rear of the sight to the front of the sight already formed. Very little effort to clean up and install. Dove tail tolerance was that close that a swipe or two with a fine #2 60 degree file was all it took. James, I don't know how you keep the fit tolerance so close. I'm spoiled.
Shipping
Liquid Shipping
Liquids will not ship in the kit box. There are different regulations that apply to the chemicals that we sell and they will need to ship ground, when the kits will ship USPS Priority Mail. Plus, it would really stink if a liquid were to leak on your beautiful new kit!
Order tracking
You will receive tracking information when your item ships. For kits, you will be contacted before shipment and after shipment so there is no need to worry about a kit box shipping when you are out of town. All other packages will ship when available and you will be emailed a tracking link.
Get in touch
If you have questions, feel free to email us at info@kiblerslongrifles.com or give us a call at 330-551-5844. Even if you have to leave a message, we promise to get back with you right away. Bree can answer most questions and she will be sure to ask Jim when needed.