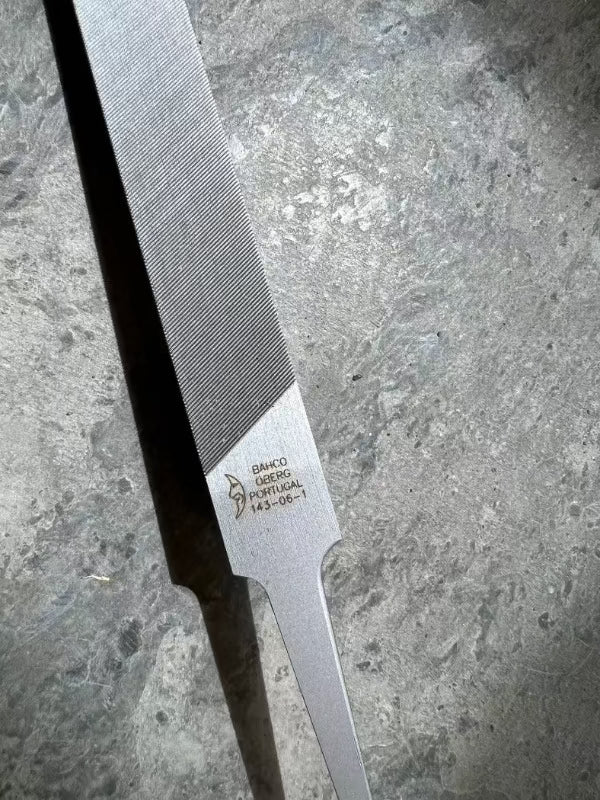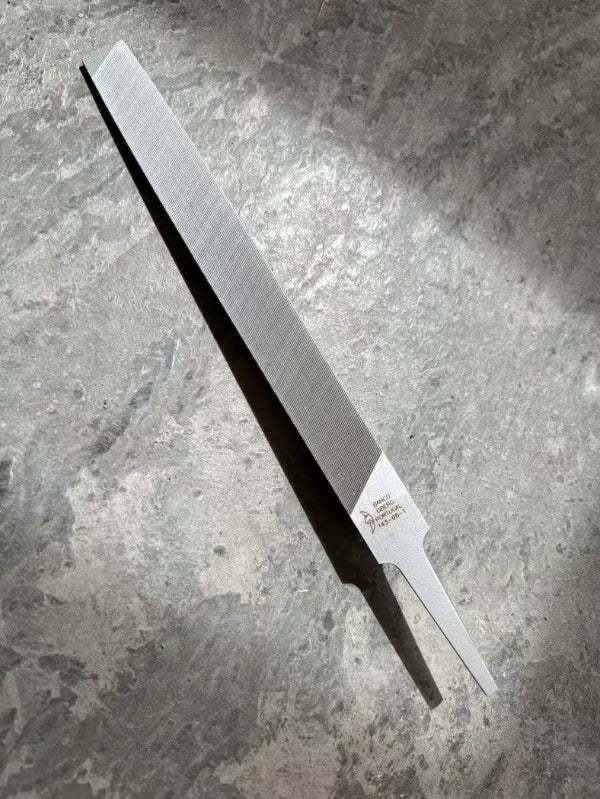 6" BAHCO Bastard Cut Mill File Without Handle 1-143-06-1-0
The BAHCO 1-143-06-1-0 6-Inch mill cut 1 file has a width of 5/8-Inch and 48 teeth per-Inch. The type of cut is bastard. The surfaces and edges are single cut and suitable for engineering and sharpening file applications. It can be used for polishing and deburring work in lathes. This file is widely used for sharpening tools and implements such as spades, shovels, hoes, and scrapers.
---
6" BAHCO Bastard Cut Mill File Without Handle 1-143-06-1-0
File review
I used it for draw filing and it worked very well.
Excellent file
This file is sharp and durable. It made quick work of draw filing my SMR barrel. I'm very pleased with it.
High Quality Files
The files that are sold by Kibler's are very nice quality - nice and sharp and appear to be well made!
Shipping
Liquid Shipping
Liquids will not ship in the kit box. There are different regulations that apply to the chemicals that we sell and they will need to ship ground, when the kits will ship USPS Priority Mail. Plus, it would really stink if a liquid were to leak on your beautiful new kit!
Order tracking
You will receive tracking information when your item ships. For kits, you will be contacted before shipment and after shipment so there is no need to worry about a kit box shipping when you are out of town. All other packages will ship when available and you will be emailed a tracking link.
Get in touch
If you have questions, feel free to email us at info@kiblerslongrifles.com or give us a call at 330-551-5844. Even if you have to leave a message, we promise to get back with you right away. Bree can answer most questions and she will be sure to ask Jim when needed.