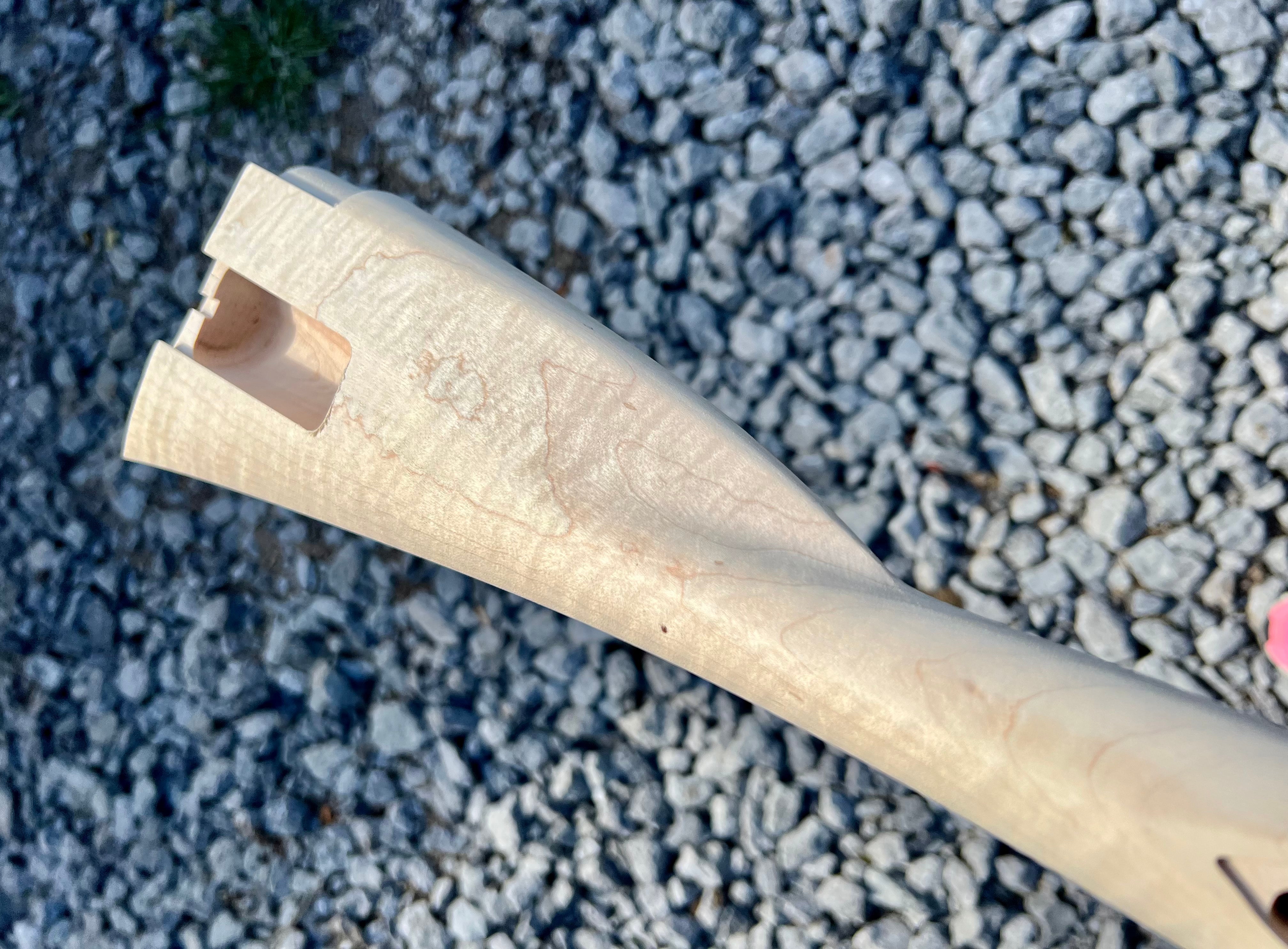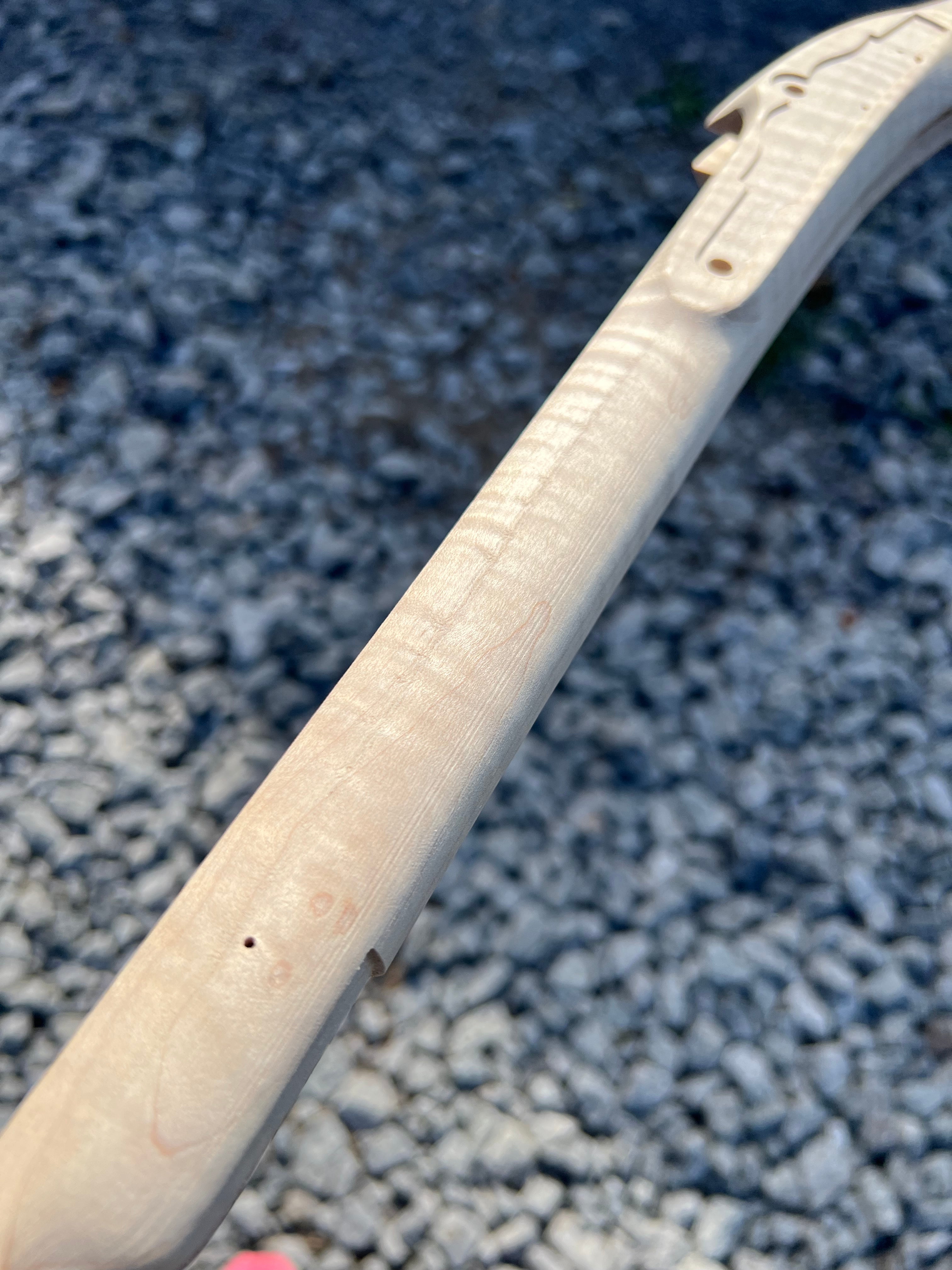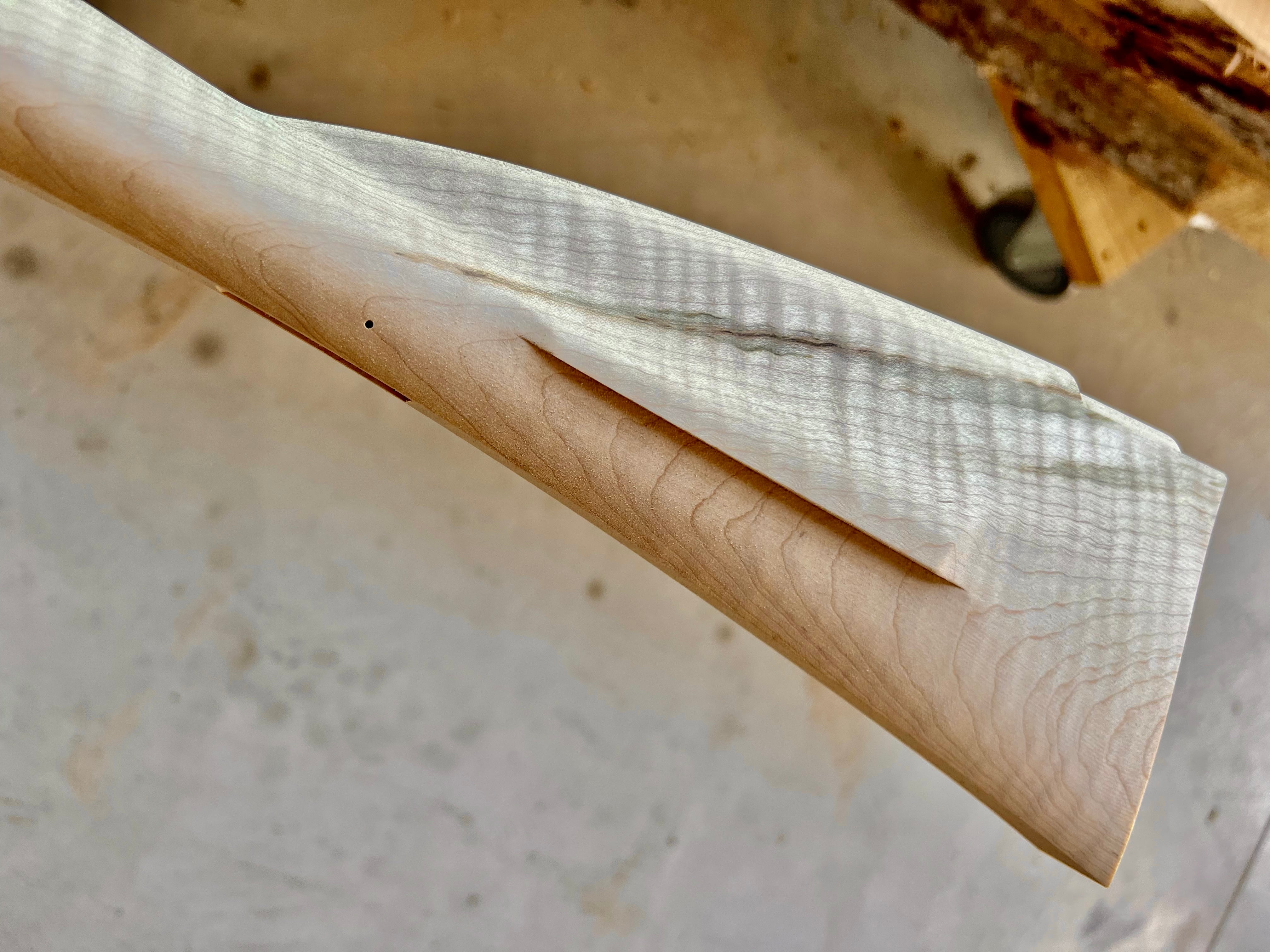 Woodsrunner Rifle Kit +$300 for Lock (QS1307)
$1,080.00
Regular price
$1,180.00
Description 

INCLUDED PARTS

In the white

Finished rifles
Extra fancy maple stock with a mineral streak. We recommend using iron nitrate, it shouldn't show much that way.
Kit is being discounted $100 from the extra fancy maple price.
Inspired by an original rifle, commonly referred to as the "Woodsrunner" which many believe to have been made in the valley in Virginia during the 1760s.
Reminiscent of a true frontier rifle
Weight 7 ½ to 8 Lbs.
Barrel Length 39 ¾"
.45, .50, .54 caliber
Nicely Swamped Barrel
Pull 13 7/16
Cast-off 3/16"
Cherry, Walnut, Maple, Fancy Maple, Extra Fancy Maple
Kibler Round-Faced English Lock
Sliding Wood Patchbox Only
Brass Hardware
Single Trigger
Very handy and easy to carry
Stock
Barrel
Lock
Trigger and plate
Touch hole liner (installed in barrel)
Buttplate
Trigger Guard
Entry pipe
Two forward ramrod pipes
Nose cap
Side plate
Ramrod
Ramrod tip
Front and rear sights
Lock bolts
Tang bolt
Sliding wood box lid
Box lid catch spring
Pin stock
Buttplate screws
Prices do not reflect the price of $300 lock which we will bill separately after your order. After you place your order, you will get an email with instructions on how to pay for your lock. (By separating the billing we are able to avoid excise tax complications.)
Shipping typically runs around $60-$100 but varies based on location. 
This service is available as an add on to a kit gun order.  This is $525 for this service for the Woodsrunner.

A gun provided "in the white" will be completely assembled and functional.  The wood will need sanded and finished.  The metal will also benefit from some cleanup.  This is typically a little light filing on the rough spots followed by a little polishing with abrasive paper.  The metal can be left in this condition or can be blued, browned, aged etc. 

Your kit will arrive assembled, ready for you to customize and finish.
We recommend the work of talented and experienced gunsmith, Chuck Edwards, for those who would like additional finishing work done on their Kibler Rifle.  He can be reached at (573) 421-5098 and his online page is found on Facebook.  He has finished out many Kibler rifles and does fantastic work.  The pricing will vary depending on the work and should be discussed with Chuck.
---
Woodsrunner Rifle Kit +$300 for Lock (QS1307)
$1,080.00
Regular price
$1,180.00
Shipping
Liquid Shipping
Liquids will not ship in the kit box. There are different regulations that apply to the chemicals that we sell and they will need to ship ground, when the kits will ship USPS Priority Mail. Plus, it would really stink if a liquid were to leak on your beautiful new kit!
Order tracking
You will receive tracking information when your item ships. For kits, you will be contacted before shipment and after shipment so there is no need to worry about a kit box shipping when you are out of town. All other packages will ship when available and you will be emailed a tracking link.
Get in touch
If you have questions, feel free to email us at info@kiblerslongrifles.com or give us a call at 330-551-5844. Even if you have to leave a message, we promise to get back with you right away. Bree can answer most questions and she will be sure to ask Jim when needed.